MIXED-REALITY
Drawing Without Walls
15-19th July 2019
Whitechapel Gallery London

Taught by Alex Anderson & Paula Strunden
Brief
The 'virtual memory' in which we will imagine another reality that will far outreach the capacities of any physical gallery. We will remove the weight of walls, ceilings, and floors that once represented the extent of our senses. We will use our fabrications to create a dialouge between Michael Rakowitz's various works and our physical space.
The collection of the virtual drawings which we will create this week will be supported by (but never identical to) the current Michael Rakowitz exhibition. Five pieces in total will be constructed using similar techniques that Michael Rakowitz uses. These five pieces will be exhibited in a mixed reality setting created by yourselves. Each handmade object will be linked to its digital reality so that when physically engaging with the objects whilst in virtual reality you are able to open up new worlds, senses, and imaginings that would not be possible in a typical gallery setting.
Students from Oaklands School in east London have spent one week at Whitechapel Gallery, working with immersive designers Alex Anderson and Paula Strunden, envisaging and constructing their own worlds inspired by the current exhibition by Michael Rakowitz.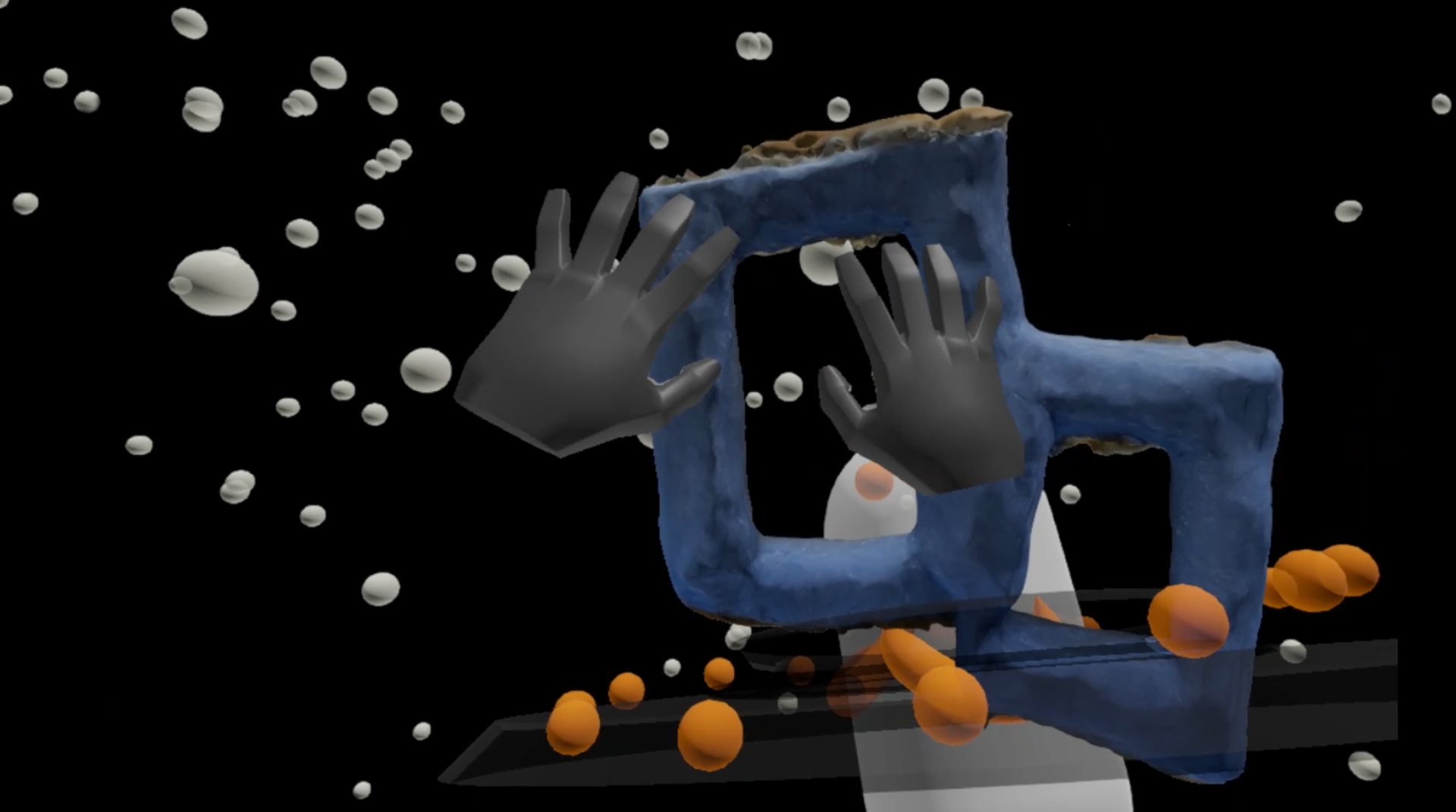 < back